Needing junk removal in View Royal? Haul a Day Junk Removal Victoria has got you covered!  A Veteran Owned Local Junk Removal Company that knows how to make your Junk disappear at a Fair Price. We would love to win your Business!
View Royal is also home to some of the friendliest locals (humans and seals) you'll ever meet.
Go ahead, duck into Thrifty's grocery store and ask a cashier for tips about Thetis Lake. You'll feel like a part of the community in no time!
And when it comes to recreation, View Royal is a real playground. With miles of scenic trails for hiking and biking, kayaking and paddleboarding opportunities on the bay, and parks for picnics and play, there's never a dull moment.
And for those who prefer to keep things low key, there are plenty of quiet spots to relax and enjoy the breathtaking scenery.
Trust the Haul a Day Team for efficient and precise junk removal services in View Royal! We take all kinds of junk and do so with a smile. Unsure if we'll touch your junk? Contact us to find out.
Don't waste your time and energy or risk soiling your vehicle.  Call the best junk removal team in View Royal!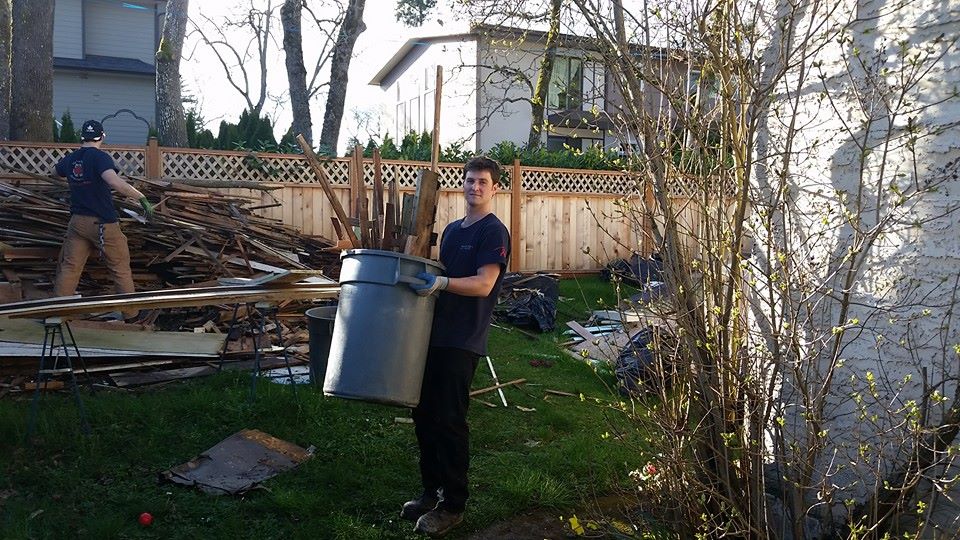 Don't keep junk piling up in View Royal!
Frequently Asked Questions
1. In what areas of View Royal do you offer junk removal?
Anywhere! From Thetis Lake to Elements Casino and Highlands Golf.. our junk removal View Royal team is ready to serve you!
2. Can I just discard of my junk in the lake?
So, that was you! The swimmers won't appreciate swimming into a broken old fridge. View Royal won't like junk piling up along the street either so it's yours to properly dispose of. If you'd rather save yourself the stress, contact us to get rid of the mess.
3. Why should I use Haul a Day Junk Removal View Royal over the others?
We're proud to be a local business with local pricing and provide junk removal services with military precision. Being ex-Air Force, Pete sees to that!  If that's not enough, trust in our 25 years in View Royal and the fact that we're fully insured.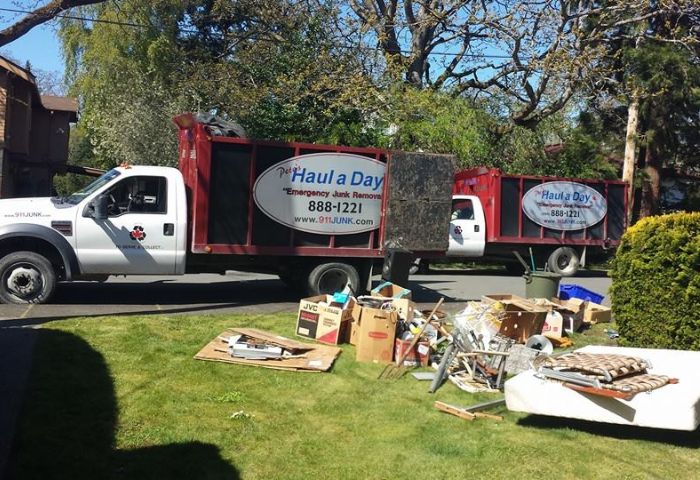 Why is junk removal important in View Royal?
Refer to the points here!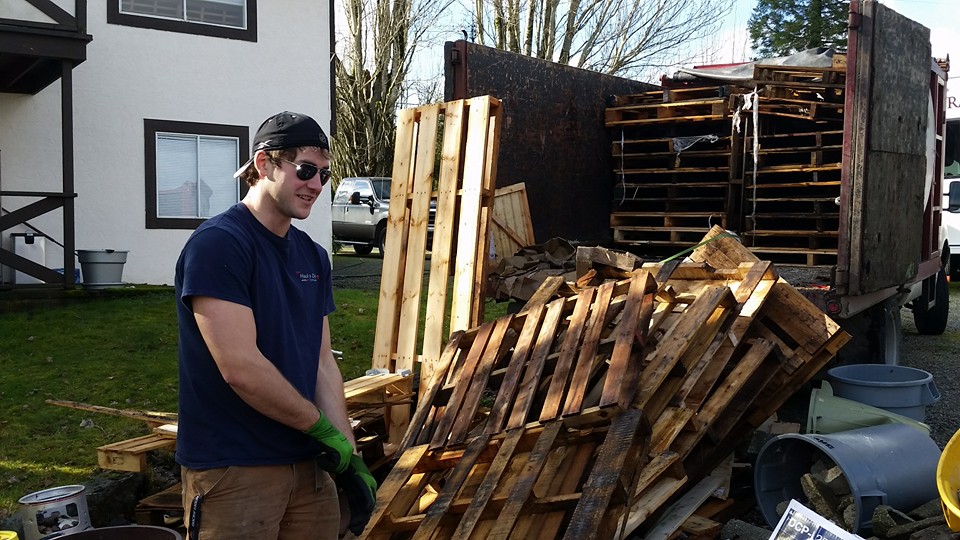 Why Wait?! Get Peace of Mind Today.
Let us send your yard waste on a permanent Haul A Day!