Needing junk removal in Victoria? Haul a Day Junk Removal Victoria has got you covered!  A Veteran Owned Local Junk Removal Company that knows how to make your Junk disappear at a Fair Price. We would love to win your Business!
Victoria, BC is a city that's equal parts picturesque and quirky. It's like if a postcard and a comedy sketch had a baby and named it after a Queen.  Oh wait… our city really IS named after a Queen (nods to Queen Victoria)
With its vibrant gardens, historical buildings, and scenic harbors, Victoria is the perfect place to take your grandma for a nice afternoon tea.
Have you seen our blog post on supporting local businesses in Victoria?
Don't be fooled by the city's posh exterior – underneath, you'll find a community of eccentric artists, political activists, and Darth Fiddler (yes, you read that right).
Whether you're looking to sip on artisanal coffee, dance to live music, or simply enjoy some people watching, Victoria will not disappoint. Just make sure to pack your sense of humor – and maybe a raincoat.
Trust the Haul a Day Team for efficient and precise junk removal services in Victoria! We take all kinds of junk and do so with a smile. Unsure if we'll touch your junk? Contact us to find out.
Don't waste your time and energy or risk soiling your vehicle.  Call the best junk removal team in Victoria!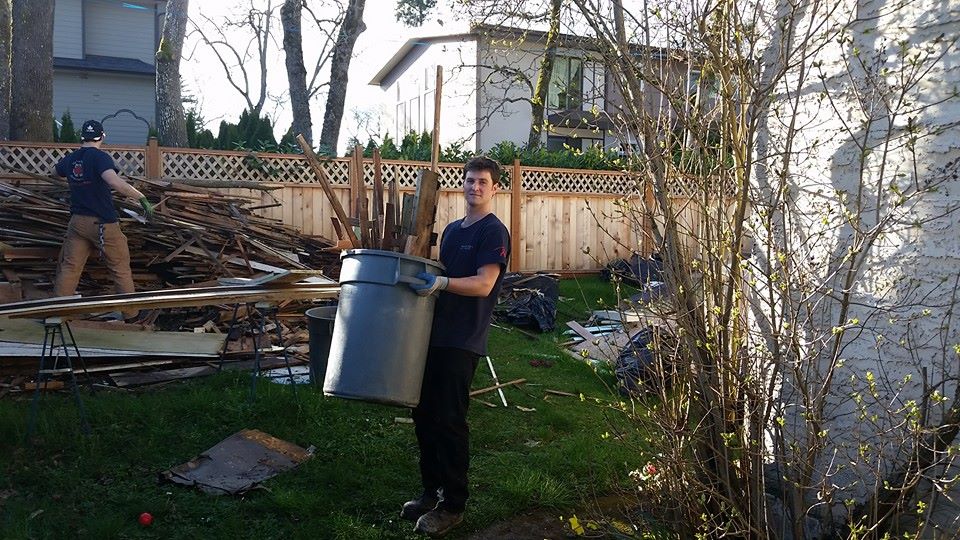 Don't keep junk piling up in Victoria!
Frequently Asked Questions
1. In what areas of Victoria do you offer junk removal?
Anywhere! From the Empress Hotel and the Inner Harbour to the Parliament Buildings and Beacon Hill Drive-In.. our junk removal Victoria team is ready to serve you!
2. Can I just discard of my junk in the inner harbour?
So, that was you! The yachters will not take kindly to garbage in their water. Victoria won't like junk piling up along the street either so it's yours to properly dispose of. If you'd rather save yourself the stress, contact us to get rid of the mess.
3. Why should I use Haul a Day Junk Removal Victoria over the others?
We're proud to be a local business with local pricing and provide junk removal services with military precision. Being ex-Air Force, Pete sees to that!  If that's not enough, trust in our 25 years in Victoria and the fact that we're fully insured.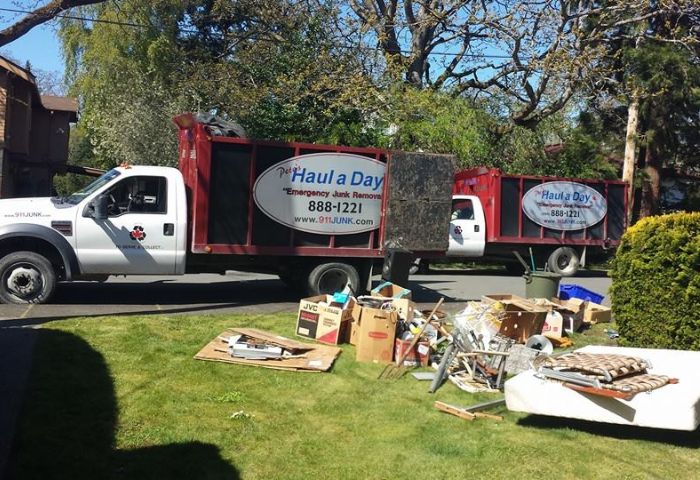 Why is junk removal important in Victoria?
Refer to the points here!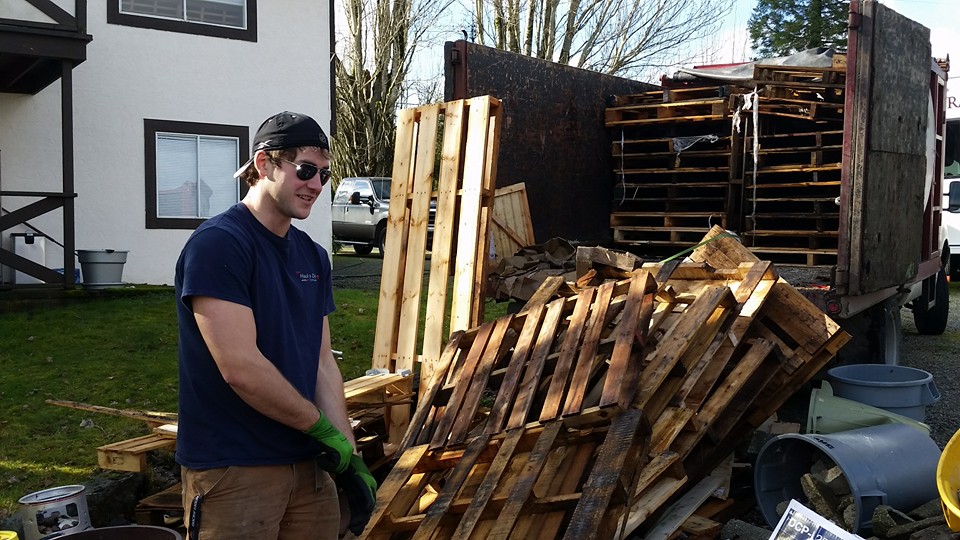 Why Wait?! Get Peace of Mind Today.
Let us send your yard waste on a permanent Haul A Day!