Needing junk removal in Langford? Haul a Day Junk Removal Langford has got you covered!  A Veteran Owned Local Junk Removal Company that knows how to make your Junk disappear at a Fair Price. We would love to win your Business!
Did you know that X-Men and other films were made in Langford? You don't want your junk shown on the big screen do you?!
Seriously though, Langford is a beautiful town, the fastest growing region in Greater Victoria and in constant change.
In the other part of the West Shore? Check out our junk removal colwood page.
Langford is known for its natural beauty, outdoor recreation opportunities, and growing economic development. Langford offers a mix of urban and rural living in the West Shore, with easy access to nearby cities and outdoor activities such as hiking, biking, and fishing.
Trust the Haul a Day Team for efficient and precise junk removal services in Langford! We take all kinds of junk, from furniture to appliances to mattresses and garden waste. Unsure if we'll touch your junk? Contact us to find out.
Call the best junk removal team in Langford! We leave your place looking clean, tidy, and suddenly more spacious.
Don't waste your time and energy or risk soiling your vehicle. Call Haul a Day instead!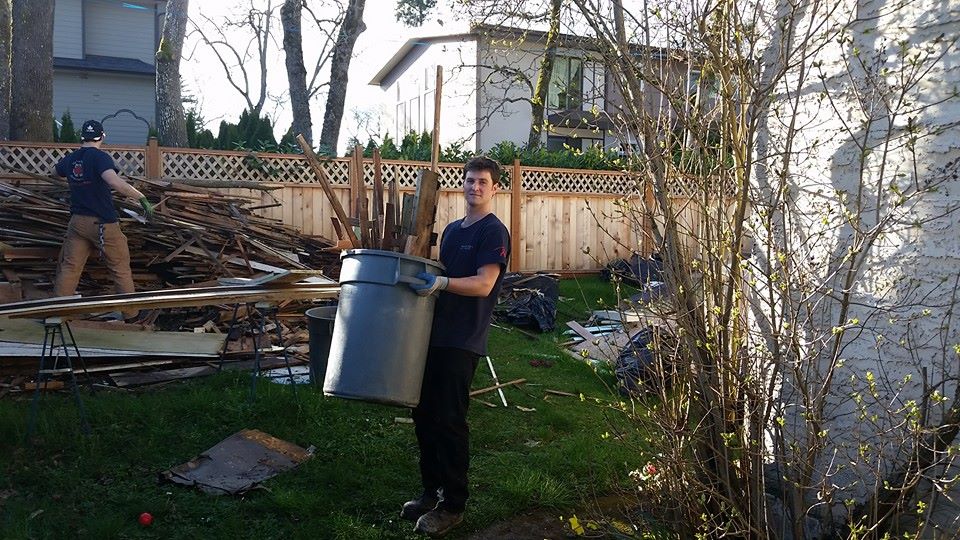 Don't keep junk piling up in Langford!
Frequently Asked Questions
1. What areas of Langford do you offer junk removal in?
Anywhere! From Hatley Castle to Langford Lake to the Speedway.. our junk removal Langford team is ready to serve you!
2. Can I just put my junk on the Castle grounds?
So, that was you! X-Men and Langford doesn't like junk cluttering up Castle grounds or piling up along the street so it's yours to properly dispose of. If you'd rather save yourself the stress, contact us to get rid of the mess.
3. Why should I use Haul a Day Junk Removal Langford over the others?
We're proud to be a local business with local pricing and provide junk removal services with military precision. Being ex-Air Force, Pete sees to that!  If that's not enough, trust in our 25 years in Saanich and the fact that we're fully insured.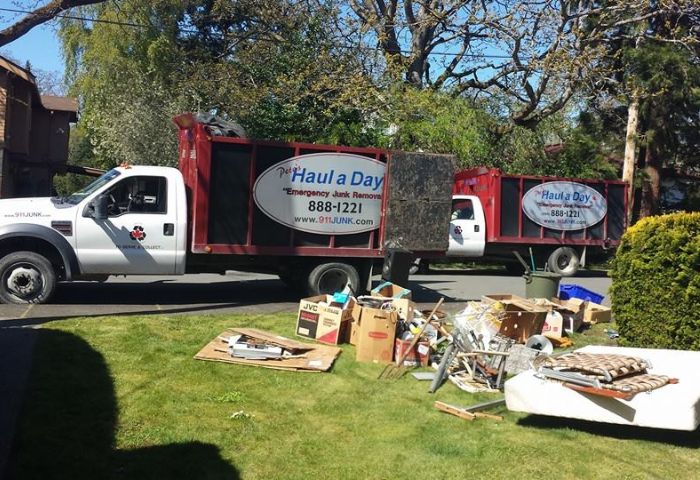 Why is junk removal important in Langford?
Refer to the points here!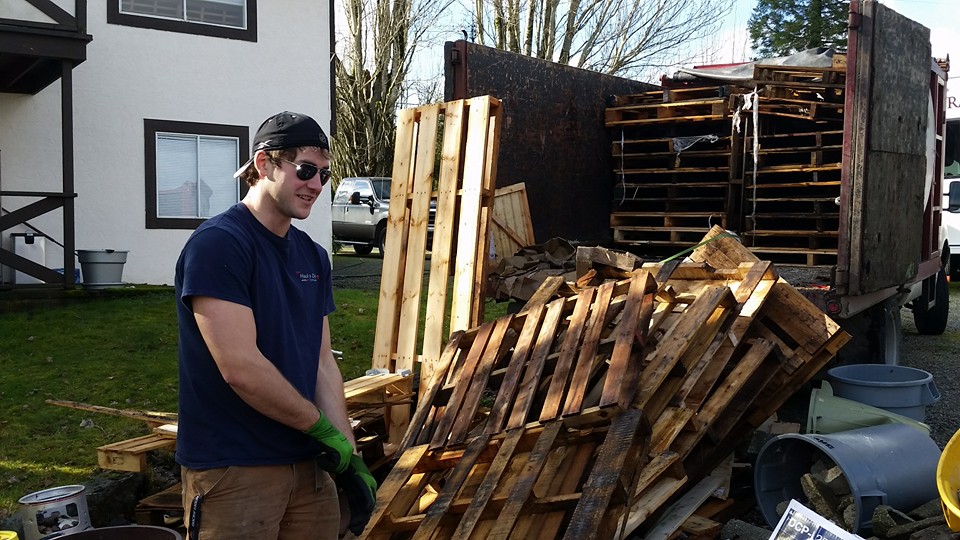 Why Wait?! Get Peace of Mind Today.
Let us send your yard waste on a permanent Haul A Day!